With busy lives, it can be hard to find time to assist or to be of help to others however, the benefits of being a humanitarian agent are enormous to you, your family, and your community. The right match can help you to reduce stress, find friends, reach out to the community, learn new skills, and even advance your career. Giving to others can also help protect your mental and physical health. Learn more about the many benefits of helping others and find tips on getting started.
Humanitarian service offe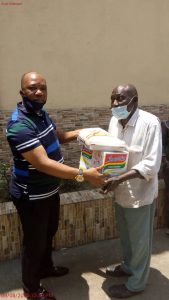 rs vital help to people in need, worthwhile causes, and the community, but the benefits can be even greater for you. Helping others can help you reduce stress, combat depression, keep you mentally stimulated, and provide a sense of purpose. While it's true that the more you help, the more benefits you'll experience, humanitarian aid doesn't have to involve a long-term commitment or take a huge amount of time out of your busy day. Giving in even simple ways can help others those in need and improve your health and happiness.
One of the better-known benefits of humanitarianism is the impact on the community. Humanitarian aid allows you to connect to your community and make it a better place. Even helping out with the smallest tasks can make a real difference to the lives of people, animals, and organizations in need. And humanitarian is a two-way street: It can benefit you and your family as much as the cause you choose to help. Dedicating your time as a humanitarian helps you make new friends, expand your network, and boost your social skills.
One of the best ways to make good friends and strengthen existing relationships is to commit to a shared activity together. Humanitarian service is a great way to meet new people, especially if you are new to an area. It strengthens your ties to the community and broadens your support network, exposing you to people with common interests, neighbourhood resources, and fun and fulfilling activities.
While some people are naturally outgoing, others are shy and have a hard time meeting new people. Humanitarian gives you the opportunity to practice and develop your social skills, since you are meeting regularly with a group of people with common interests. Once you hav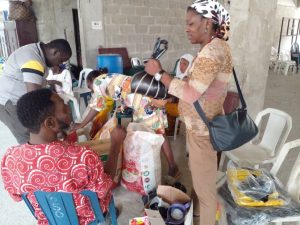 e momentum, it's easier to branch out and make more friends and contacts.
Children watch everything you do. By giving back to the community, you show them first-hand how humanitarian aid makes a difference and how good it feels to help other people and enact change. It's also a valuable way for you to get to know organizations in the community and find resources and activities for your children and family.
The social contact aspect of helping and working with others can have a profound effect on your overall psychological well-being. Nothing relieves stress better than a meaningful connection; it keeps you in regular contact with others and helps you develop a solid support system, which in turn protects you against depression.
By measuring hormones and brain activity, researchers have discovered that being helpful to others delivers immense pleasure. Human beings are hard-wired to give to others. The more we give, the happier we feel. You are doing well for others and the community, which provides a natural sense of accomplishment. Your role as a humanitarian can also give you a sense of pride and identity. And the better you feel about yourself, the more likely you are to have a positive view of your life and future goals.